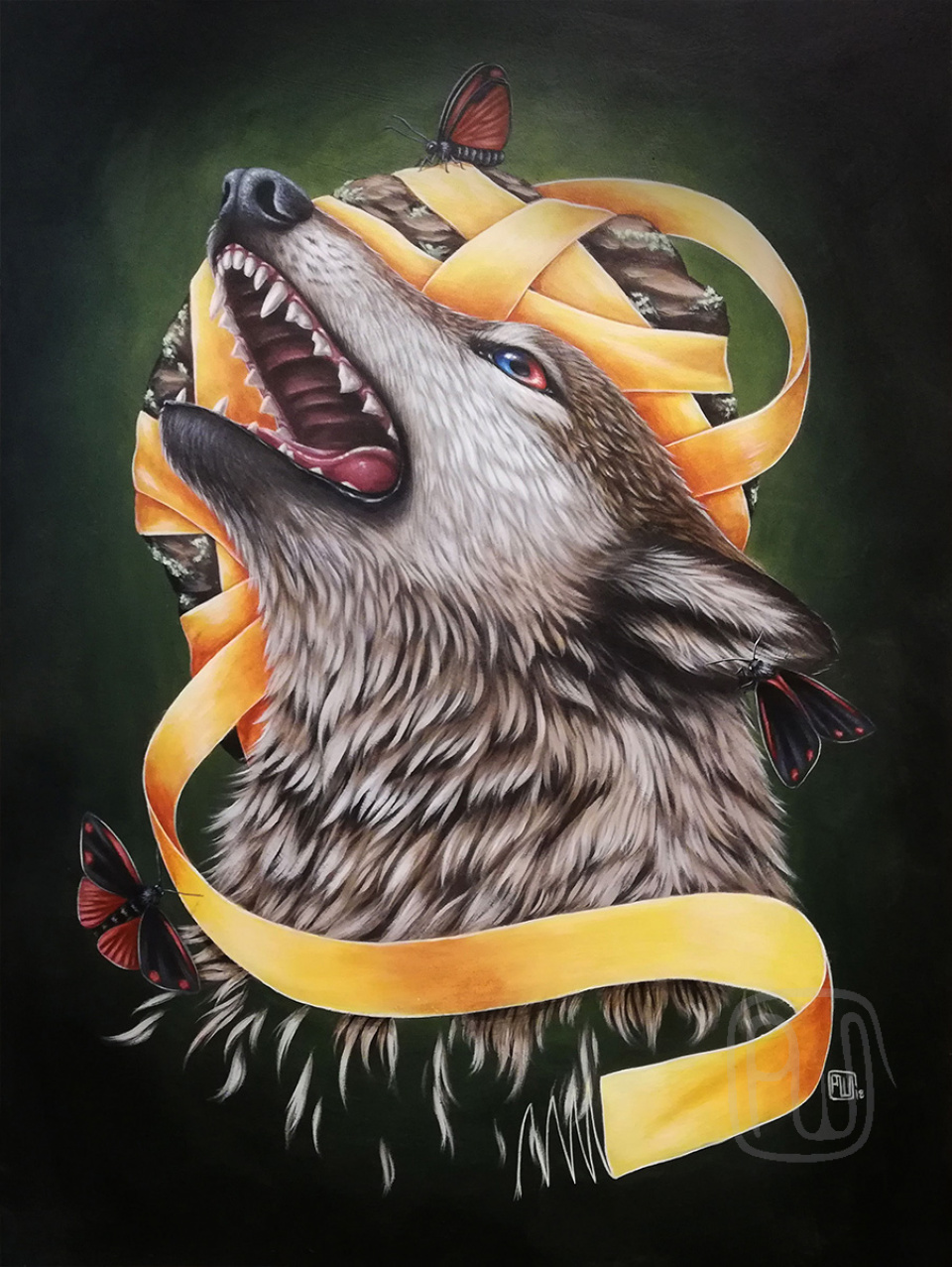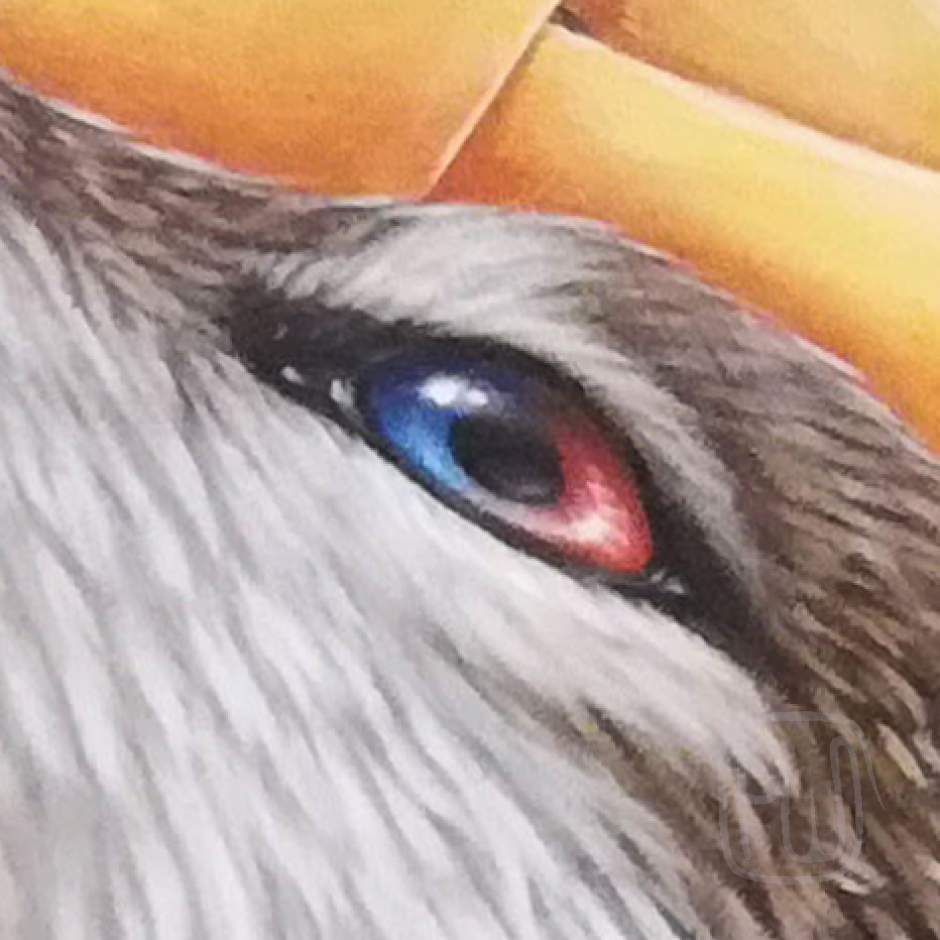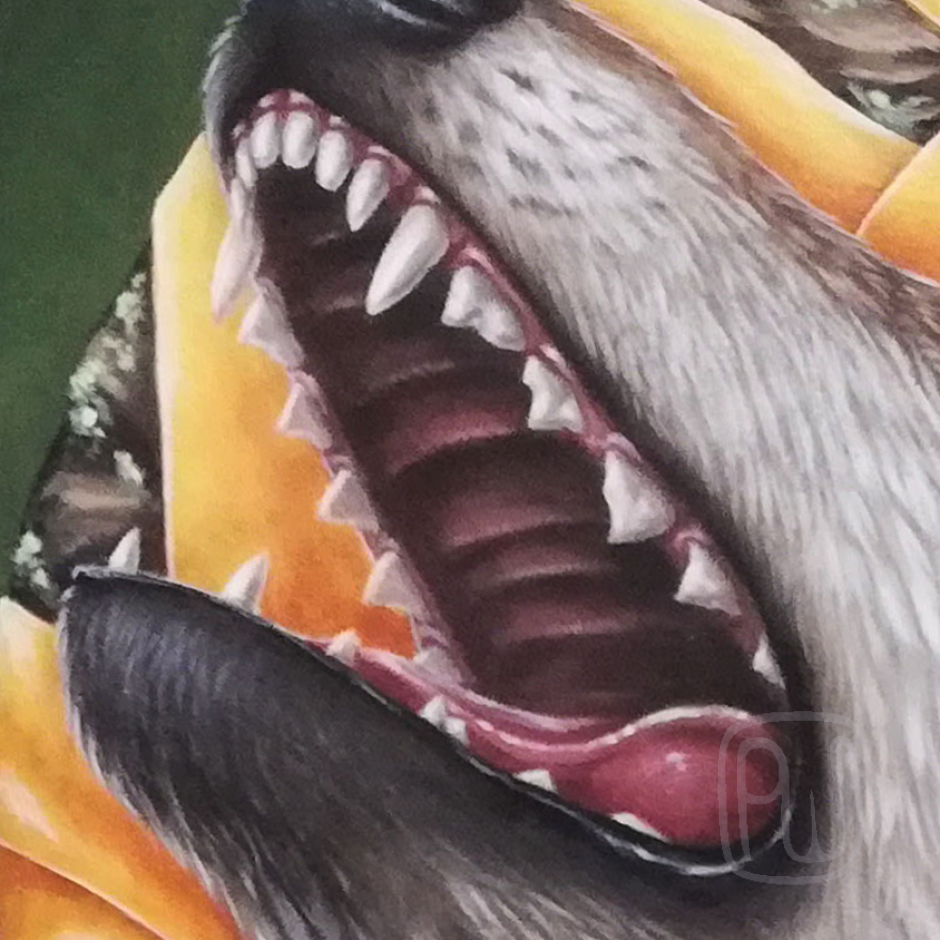 At first glance it's just a wolf, but in amongst it there are three factors
that represent three of my favourite band's albums.
Twenty One Pilots has been a very special band to me since I was in
highschool, so when their album "Trench" came out I needed to paint
something that tied in some of their work. The eyeball colours represent
the album "Vessel", the moths represent "Blurryface" and the yellow tape
represents "Trench".
This painting is currently available framed at the Helena Bay Gallery.
You can contact them here.